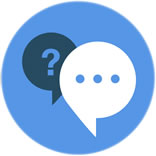 There is no dent too large or too small. Actually the location and depth of the dent matter more than the size. We can usually tell you if something is repairable with a brief description or emailed photo of the damage.
The repair should range from unnoticeable to undetectable. This also depends on the type of damage sustained. A technician will provide you with the details and what you may expect before the repair begins.We can usually tell you how well something will repair with a brief description or emailed photo of the damage. Most of our repairs result as if the dent never existed.
100% satisfaction and we mean it! No charge for your repair if you are unhappy.
We are fully trained and insured professionals who do not damage vehicles. That said, if we were to ever damage your vehicle, we would cover the cost of the damage.
Usually, if you have one to three dings in the same area, it will be covered by one basic price. We can offer discounts depending on the number of dents and their location(s) on the vehicle(s).
Usually a single ding can take 15-30 minutes and multiple dings around an hour. Hail damage and more than 4 or 5 dings can take hours, sometimes days, depending on their complexity. In either case, we invite you to please stop by the shop for a free estimate, where we can inform you of how long your repair will take to complete.